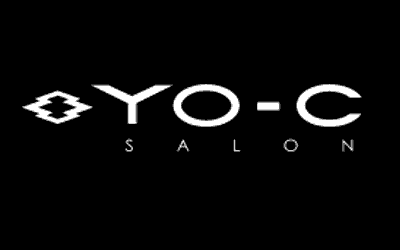 Your Salon In The
East Village
225 E 5th Street
New York, NY 10003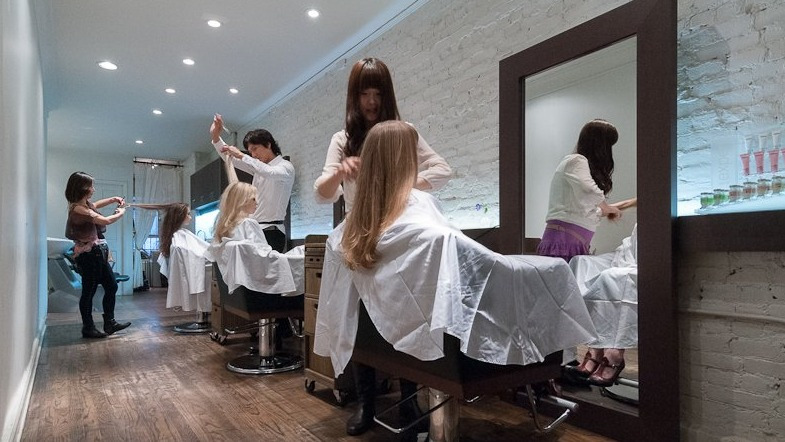 Our Promise
You'll Always Leave With A Smile!
Whether It's A Cut, Perm, Or Coloring, We Provide Our Customers
With A Style They Can Call Their Own
We Work Hard To Give You Total Satisfaction
Best Known For
Japanese Straightening
Do You Want The Best Shine & Silky Smooth Hair?
Keep Your Silky Hair for 2-3 Years
Put Your Best Shine Forward!
(maintenance package available)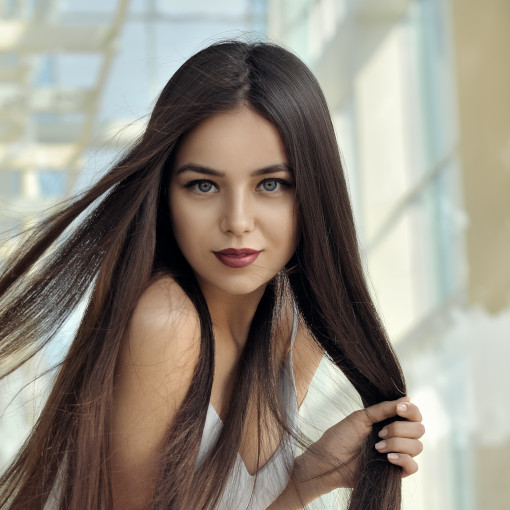 Services For You To Enjoy
We will help you to fall in love with yourself again
Cutting
Women, Men, Kids
(includes wash and blowout)
Straightening
Japanese Straightening, Keratin Treatment
(includes wash and blowout)
Styling
Blowout, Updo, Ironing
(includes wash)
Permanent Wave
Body Wave / Curl, Spiral, Twist
(includes wash and blowout)
Coloring
Full Highlight, Balayage & Ombre
(includes wash and blowout)
Hair Design Consultation
With Our Creative Director
(by appointment)
Treatment
Ruby, Saphire, & Diamond Packages
(includes wash and blowout)
Bridal
Trial & Updo Sessions
(by appointment)
Who We Are
We are a highly experienced team of stylists creating custom cutting edge styles that have a natural look.  Nature to us is a constant inspiration, and we want to preserve it for our next generation.  We use earth conscious products. This way our customers can feel good in every way possible.
Our Team
We feel that it is an honor to be able to help make our customers' life happier and more positive, even if it may be a small contribution.
We are conveniently located in the East Village – close to many subway stations.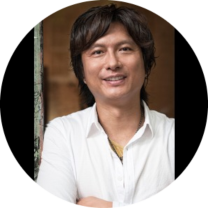 Yoshihide Yonezawa
Creative Director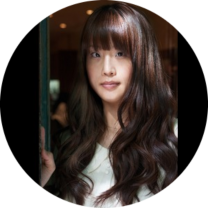 Rieko Nemoto
Senior Stylist
Client's Words
5 Star Reviews
"The best Japanese hair salon in the city! Yoshi is so nice. He listens and tries to do the best to get what you want. He also has great ideas to make your hair look better. The best of all, he developed hair products by himself and they are healthy without harmful chemicals. Price is very reasonable. Intimate environment. Great place! I've been a regular for a year now."
"I've been going here since 2012 for Japanese hair straightening. I have naturally thick and curly hair (I'm Filipina) and I don't have the patience nor the time (I'm a mom of 2) to style it. The process takes about 4 hours and is expensive ($420), but it is well worth it. I've gotten the treatment three times now and my hair stays straight for about a year."
Our Clients Rave About Us!
We Have Received
Over Sixty
5 Star Yelp Reviews!
Monday

             closed
Tuesday

             11:00AM-9PM


Wednesday

       
11:00AM-9PM
Thursday
11:00AM-9PM
Friday
11:00AM-9PM
*Saturday
10:00AM-7PM
*Sunday
10:00AM-7PM
* time of last appointment for cut